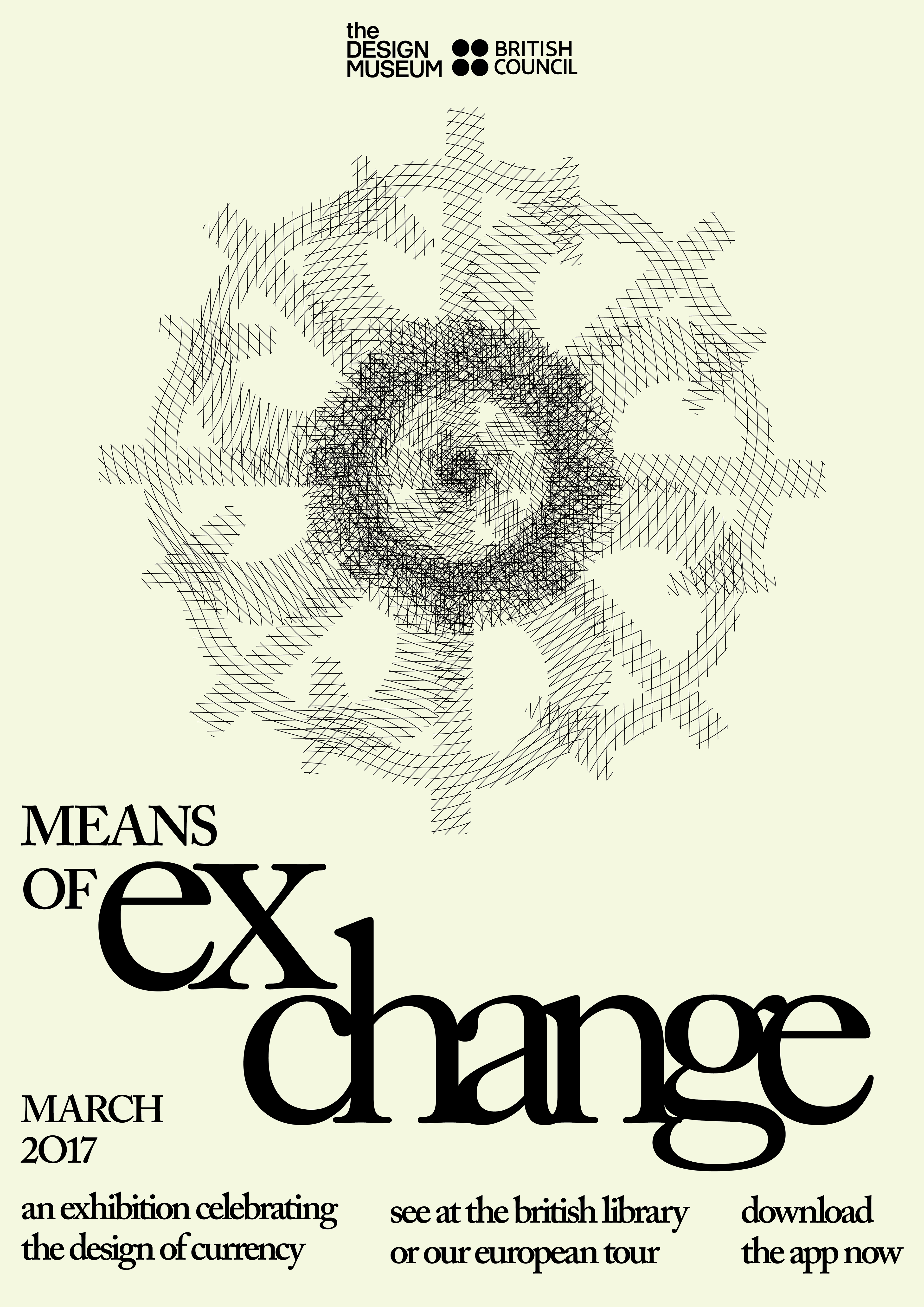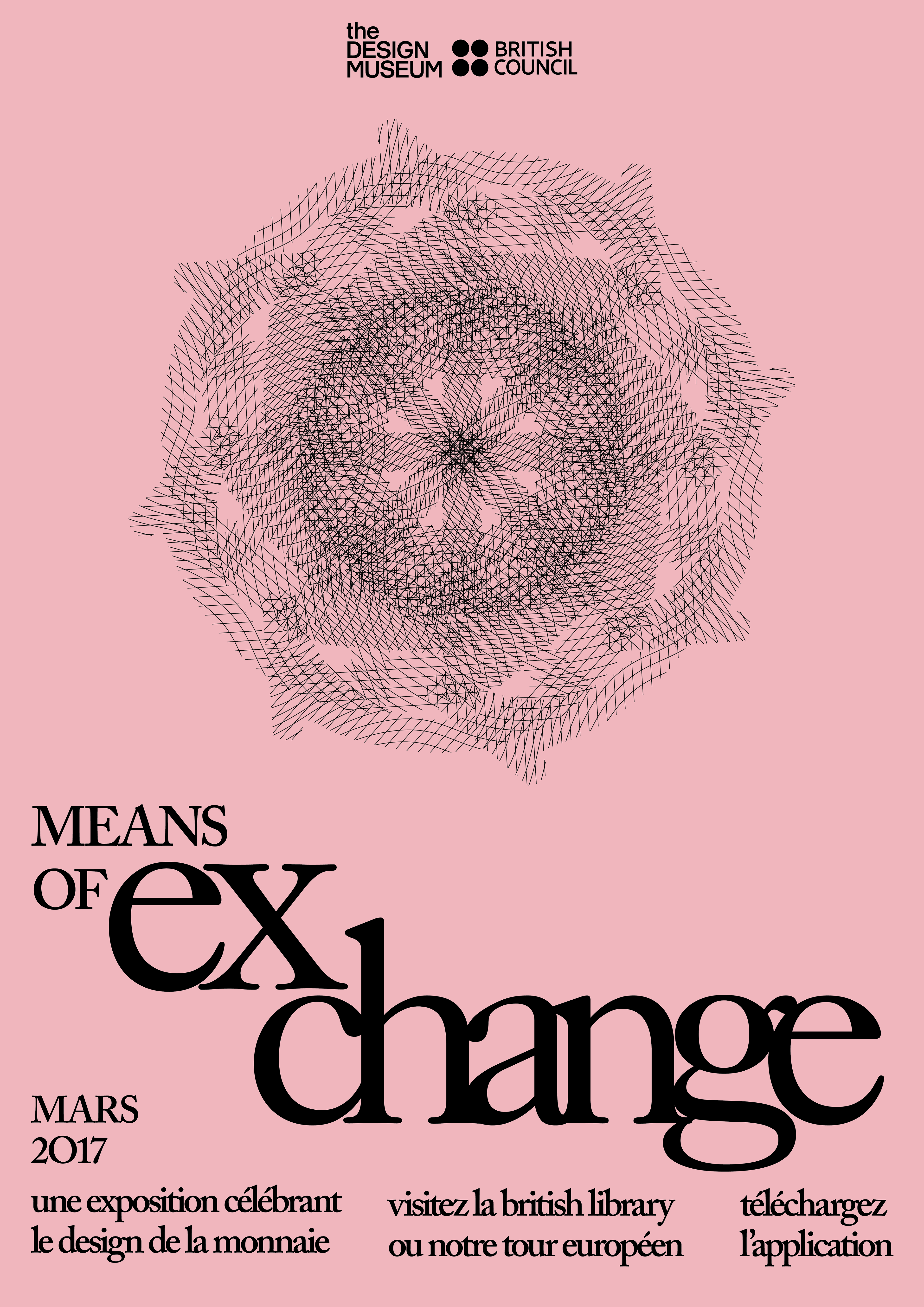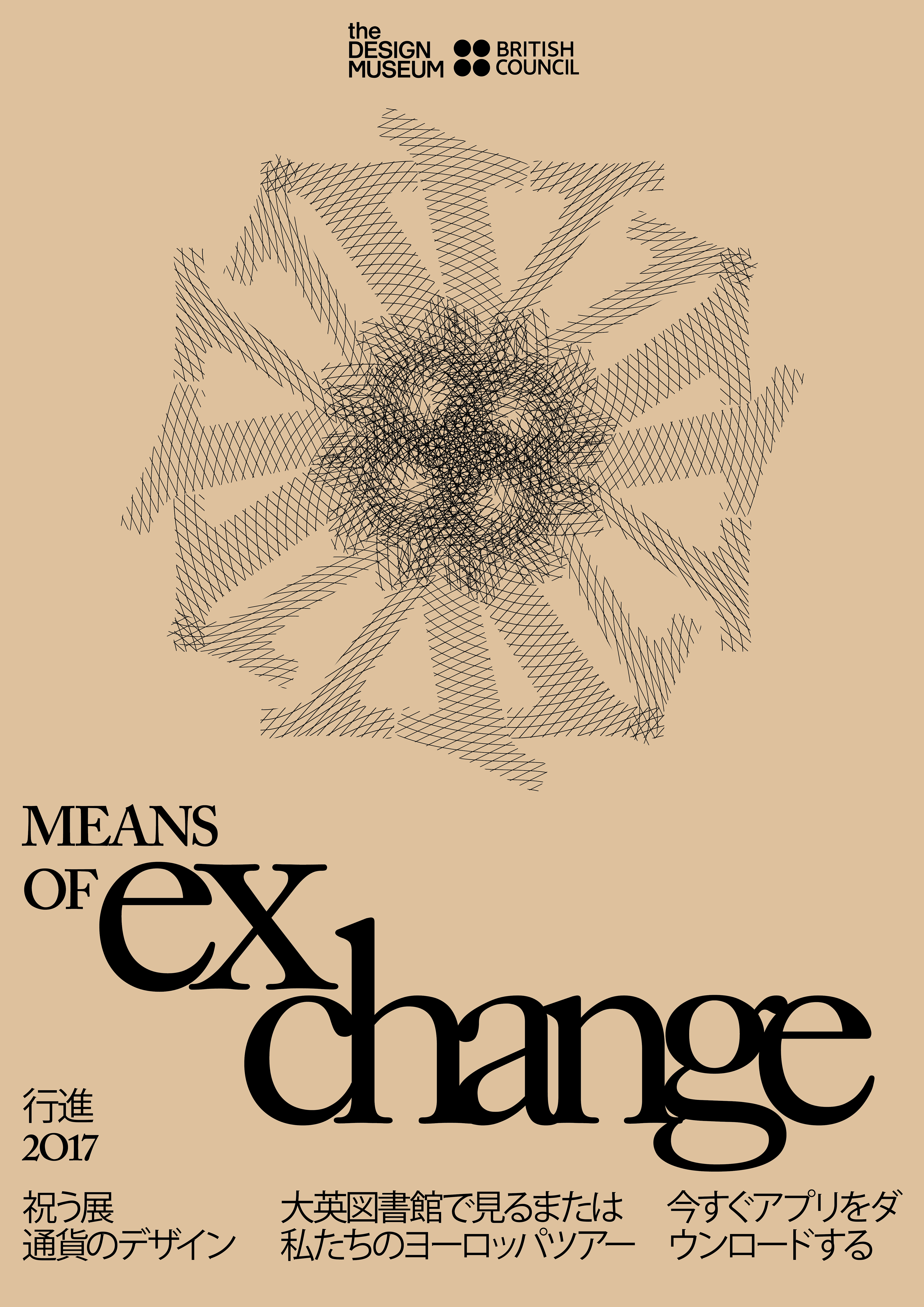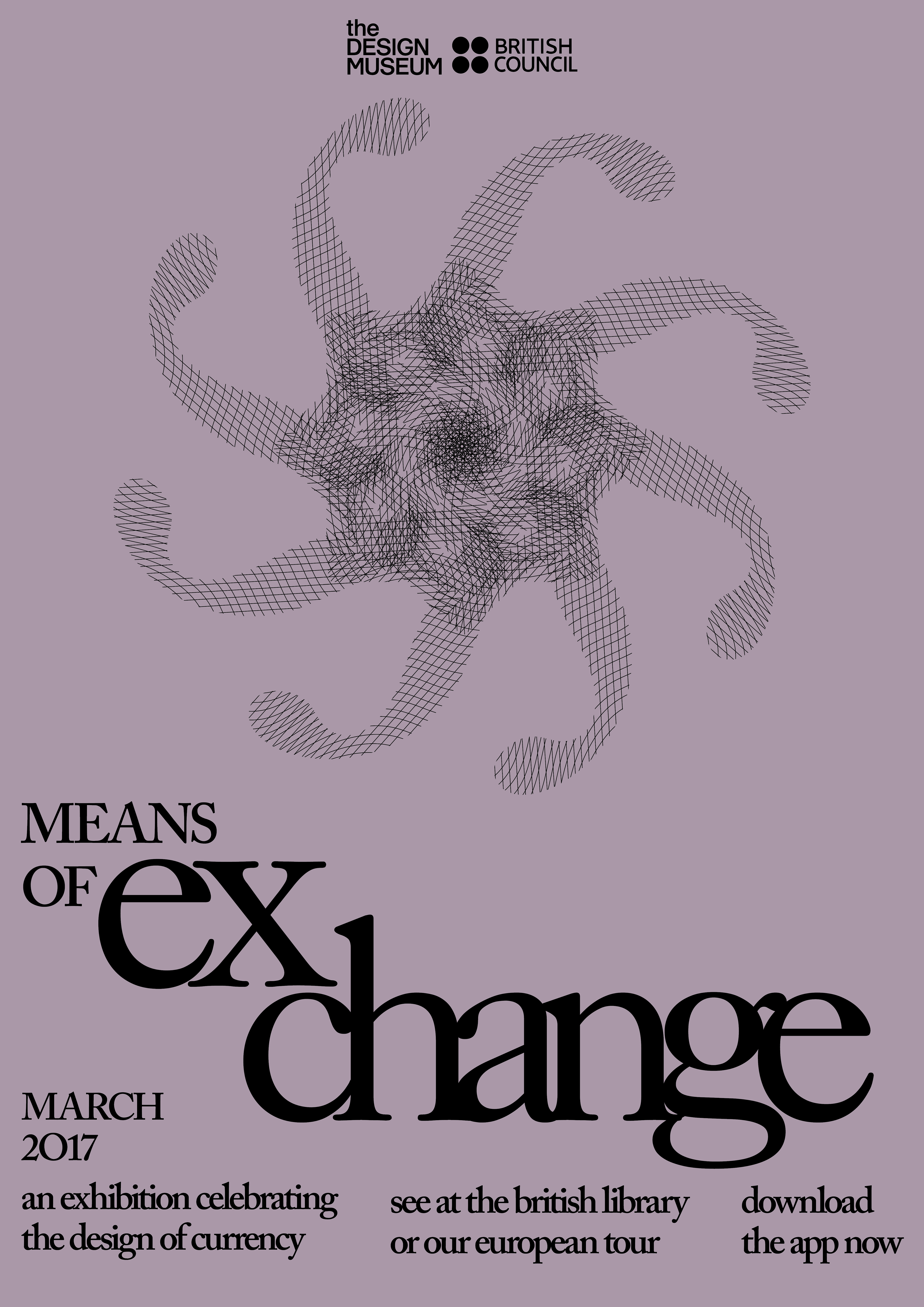 What is the exhibition?
Money is central to most cultures, it keeps us, or restricts us from being fed, clothed and housed. As the world continues to become more digital, wireless transactions become more and more standardised, are we relying less and less on physical money?
Means of Exchange, featured on a touring bus through Europe and in the British library, looks at the changes in currency from some early coins and paper money to present day coins and banknotes. Displaying the milestones in the history of currency and celebrating its varied designs. In the future will there even be a need for this type of design?
The centre of the means of exchange identity is the symbols. Each one represents 1 of 4 currencies, chosen because they are some of the strongest currencies in the world therefore very recognisable. Even if you don't use that currency yourself, you would most likely know the rough value of it compared to your own.
Promotional posters:
The exhibition is intended to advertise globally. So I have made 4 designs to suit the 4 symbols, each one is intended to be displayed in the country where its symbol originated. The Euro one for example has been translated to French but could also be in German, Spanish etc. and then advertised in those countries.
The Means of Exchange App:

Because a currencies design is often a reflection of its value, the Means of Exchange app is designed for viewers to see what the currency they're looking at in the exhibition is worth to them.
Using only symbols so that anyone speaking any language should be able to use it. The user should scan one of these symbols shown below each currency in the exhibition (Great British Pound, Euro, US Dollar and Japanese Yen) to translate how much it's worth on the results page. This can potentially be a game for families where the children guess how much each exhibit is worth.
At the moment the app is only a prototype to show how the design of it would look, but the basic idea is that it would work using the phones camera in a similar way to a barcode or QR scanner.